We received a lot of questions if you can deploy Windows 11 with upKeeper and the short answer is: Yes! Microsoft released Windows 11 preview in the end of June to the insider community. If you are a member and download the latest build from the dev channel, currently build 21354, you can start test the upcoming version of Windows. There are a few bugs and this version is not ready for any production environment.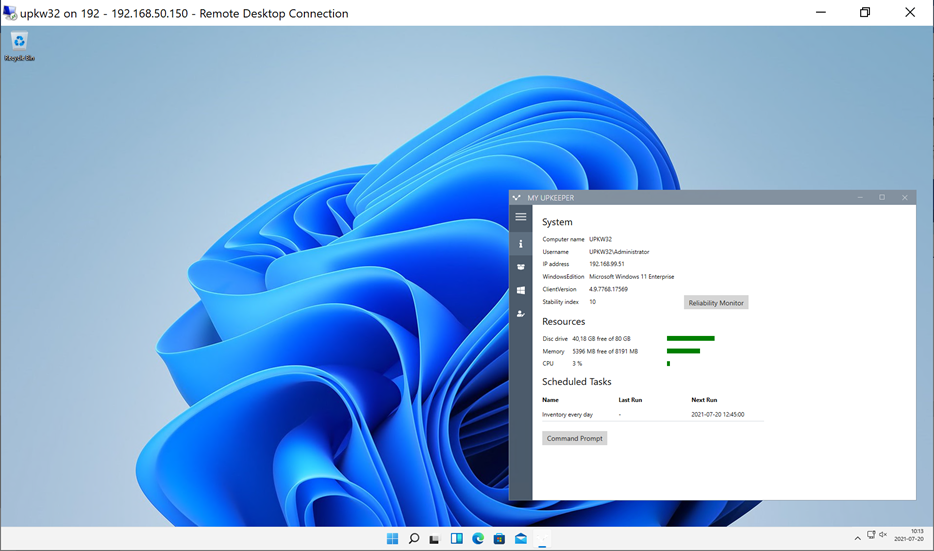 There are a few requires that have to be met to be able to install this preview version. We have be testing in our test environments based on Hyper V running on Intel NUC. More information on this environments can be found at Windows Hyper-V Server 2019 on Intel NUC.
Hardware requirements
CPU: 1GHz with 2 or more cores
RAM: 4GB
Storage: 64GB
Graphics card: Compatible with DirectX 12 or later, with a WDDM 2.0 driver.
System firmware: UEFI, Secure Boot capable.
TPM: Trusted Platform Module (TPM) version 2.0.
Display: High definition (720p) display, 9" or greater monitor, 8 bits per color channel.
Internet connection: Internet connectivity is necessary to perform updates, and to download and use some features.
More information about the requirement can be found at https://docs.microsoft.com/en-us/windows/whats-new/windows-11-requirements
Our experience is that you want a fast storage unit because there are a lot of files to download before you get your Windows 11 preview environment.
Installing Windows 11 using upKeeper
If you have a running upKeeper environment our using our upKeeper cloud environment you can quite quickly be running your own version of Window 11 Insider Preview. You have to start by downloading Windows 10 insider preview build 21354 or later. Extract the content of the ISO to a folder on your upKeeper file share, preferably under your OS folder. Setup a platform in upKeeper an point out the newly created folder. Use settings from a Windows 10 platform or download included settings in this article. Remember to minimize the number of settings to minimize installation problems, because this release of Windows do not include all features and settings. Next you create a computer object in upKeeper and add your Windows 11 insider preview platform.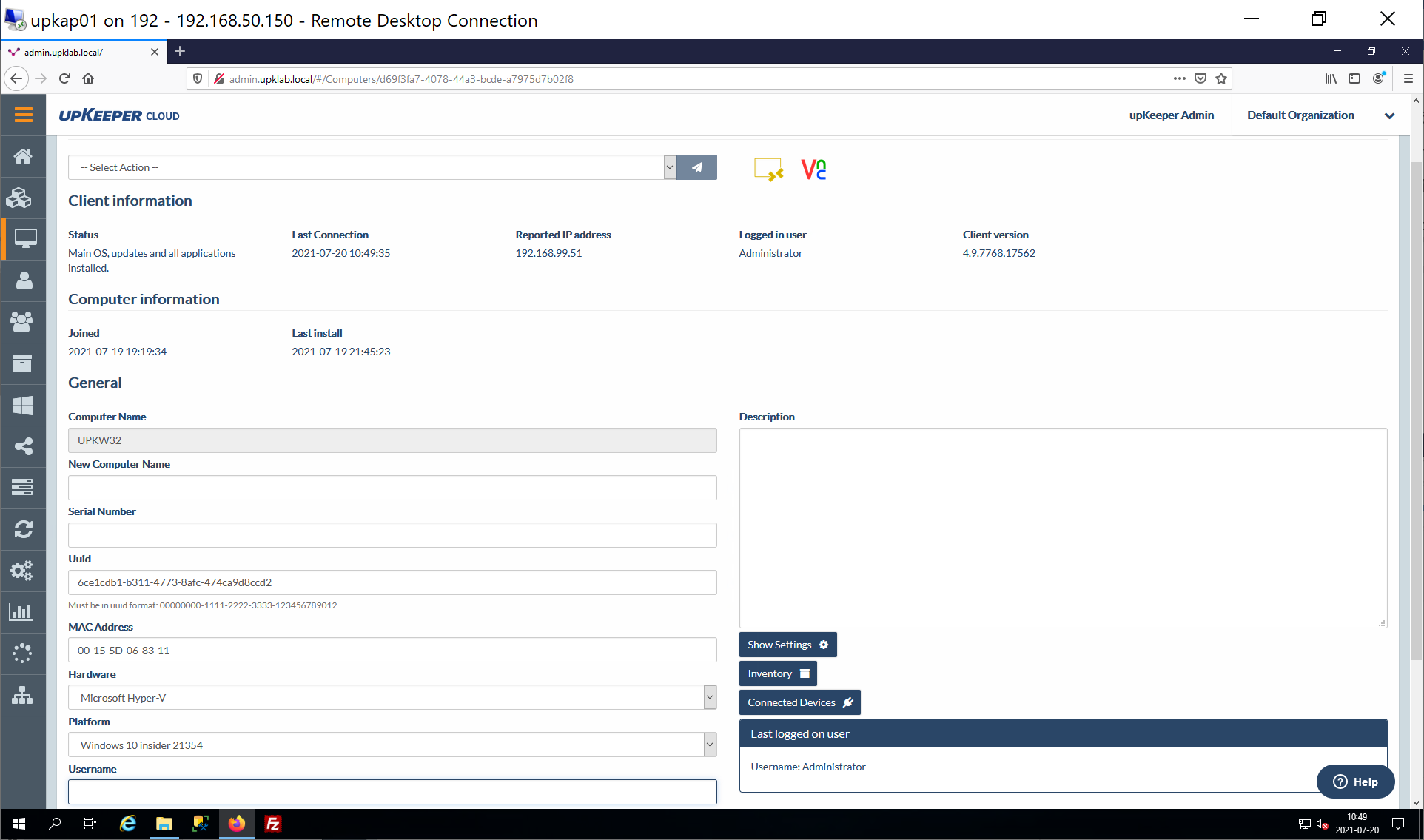 If you setup your client hardware you are ready to deploy your first Windows 11 computer. When your computer are up and running you have to enter your Windows Insider information to get needed features for Windows 11.
Good luck with your Windows 11 deploy!