Hi!
To upgrade upKeeper client in the organization
1. Check if the client environment meets the requirements for the new version of upKeeper Client. You will find the information in "upKeeper 4 - Installation Prerequisites XX.pdf"
2. Download InstallClient.zip scripts
3. Extract the zipped file, make sure that the files you are downloading is not "locked"
4. Move the files and folder to upKeeper application area
5. Copy the new upKeeper client to the folder.

6. Right click on InstallClient.vbs and edit
7. Change NewVersion, Endpoint1, EndPoint2 and path to log file (all mark in picture below).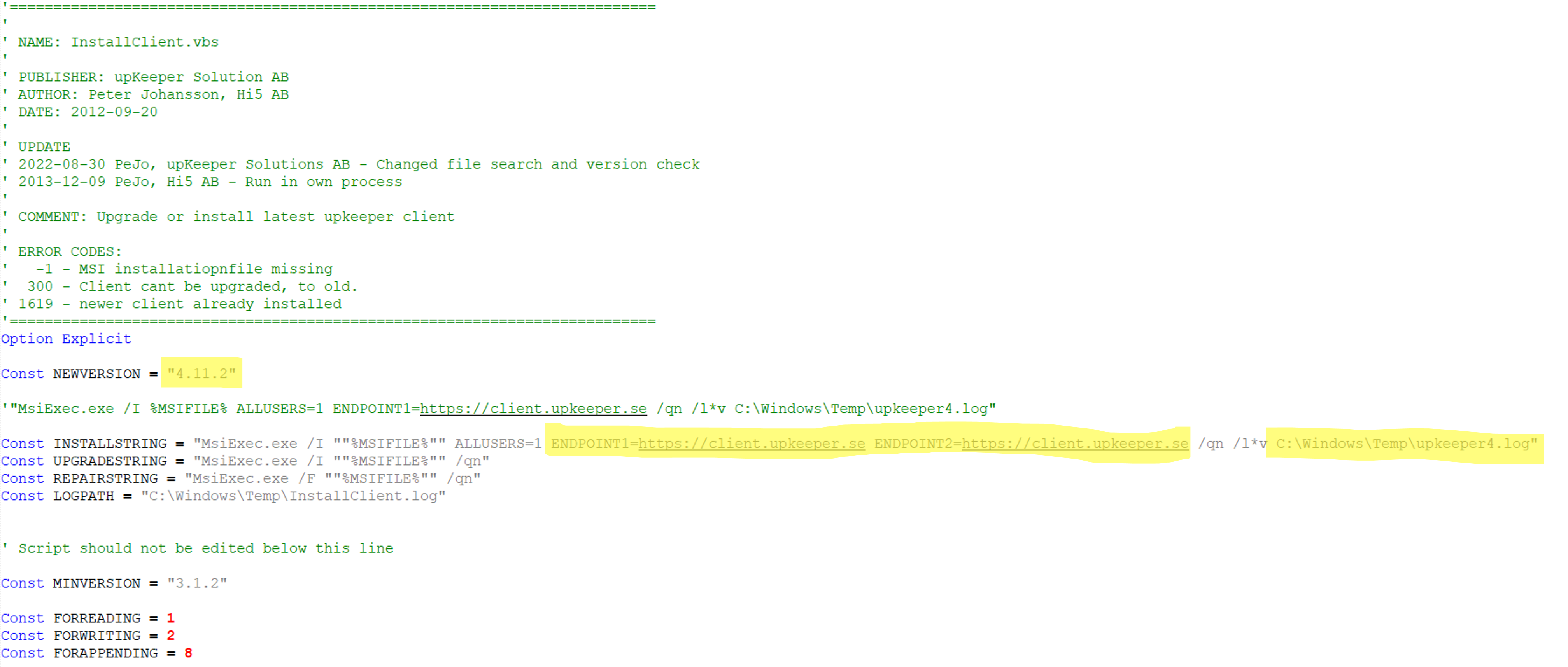 8. Save the installClient.vbs and go to upKeeper and create the application package.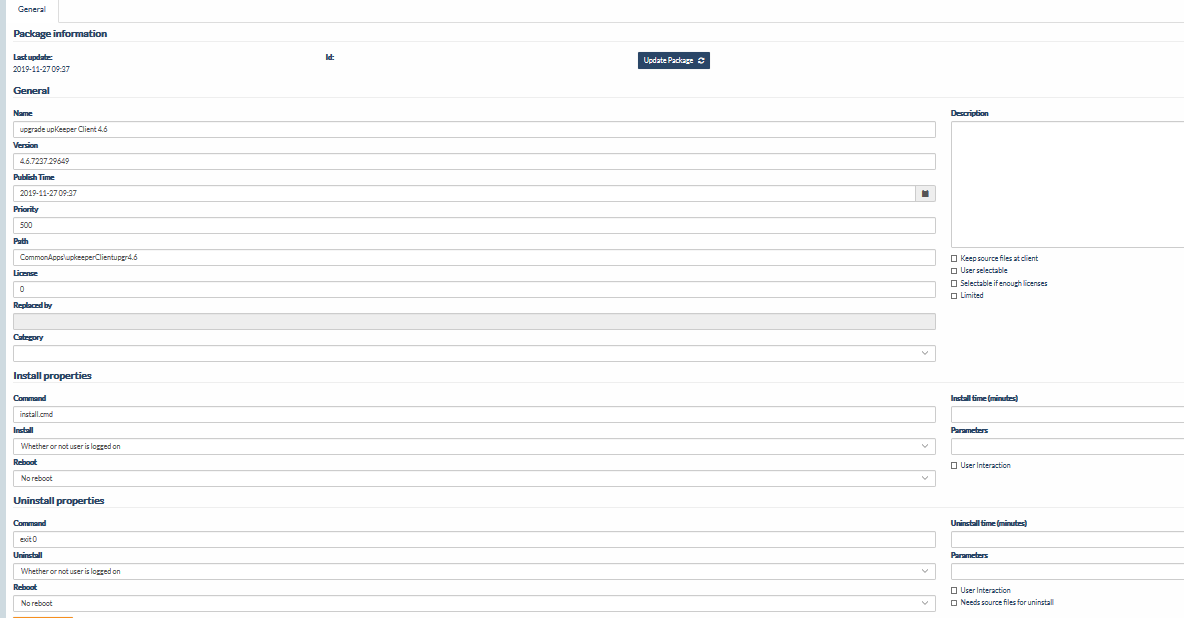 Remember, Test, test, pilot and begin the roll out.
/Roger